At our monthly Social Impact Advisory Group meeting, we heard from Human Resources leadership expert and executive coach, Paul N Larsen, who showed our group actionable ideas Nonprofit Leaders can take to integrate and celebrate our "imposter" in our everyday lives.
The following presentation was edited for length and clarity in printed format.
Stephanie Shaterian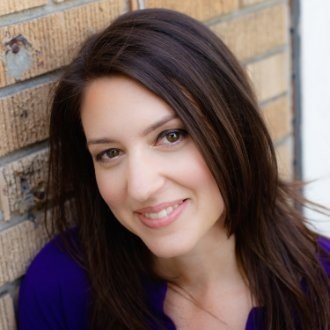 In our Social Impact Advisory Group, we tend to focus our programming around helping our nonprofit and social impact organizations, which is of course very important. Yet, we have all heard the adage "in order to help others we need to put on the oxygen mask first on ourselves". To engage in self-care and launch our New Year in the right way, we invited Paul Larsen to present. From flipping hamburgers on Main Street to leading HR for Wall Street, Paul has continually reinvented his distinctive voice as a leader to realize his potential and thrive within the frenzy of our beautiful worlds. As a former global CHRO and imposter syndrome survivor, he has learned to celebrate his wins and losses while successfully coaching hundreds of leaders and teams to find their unique voice of confidence so they can share their influence and inspiration with others.
Paul's practical leadership and business coaching experiences led him to author the award winning book, "Find Your Voice as a Leader". His inspiring client portfolio includes partnering with the talented global teams and leaders at Twitter, Microsoft, Electronic Arts, SAP, Kaiser Permanente and the Moore Foundation, along with many startup entrepreneurs looking to make a difference in our world. A certified Marshall Goldsmith executive coach, a contributing author with Forbes' Coaches Council, and now the Founder of the Find You Voice as a Leader Institute, Paul took our group on a transformative journey to find and use our distinctive leadership voice of strength to tap into our best selves.
Paul Larsen:
I was head of HR at a $3 billion company. Now, it doesn't matter if it was $300 or $3 billion. I felt like a fraud. I felt like a fake — they are going to find out that I really don't have any clue about what I'm doing today, much less tomorrow, much less yesterday. They're going to come up, and they're going to bring a box to my desk, and they're going to tap me on the shoulder. I am going to be found out. They will say, "Paul, we recognize now that you don't really have any clue what you're doing. We are going to ask you to leave. "
Those were very tangible feelings that I was having while I was in the position. The irony was the people who would bring me the box and ask me to pack up were the people from HR which was the organization I was leading at the time. The irony was not lost on me. Were my thoughts kind of nuts?
Absolutely! But that's exactly what I was experiencing.
I was at an HR mastermind meeting one day with a group of colleagues. As we went around the table introducing ourselves, I said my name and where I worked. Later, my coach who was also in the mastermind group said, "I noticed in the meeting you didn't say a lot. I know you are an introvert but you are not recognizing or validating your role. When you introduce yourself, you are not acknowledging or validating your job title."  She looked at me and said the magic words, "Do you feel like a fraud?" Nobody ever asked me if I felt like a fraud.
"Absolutely I do." It was like such an easy answer. She said, "You've got imposter syndrome." She went on to explain it to me and as she did, everything lifted off of my shoulders. This is something that can be very prevalent in today's world, especially as we work with people in different organizations around the country and around the world. Imposter syndrome is not something necessarily, that we overcome.
It's something that we learn to integrate into who we are, and to learn to celebrate it.
What does imposter syndrome sound like?
People all over the world have admitted to feeling like an imposter at one point in their career or life. And some of them have admitted it throughout their whole life, like the late great Maya Angelou.  So, what does imposter syndrome sound like? It can sound like:
Everyone else has their stuff together
I'm not [smart/cool/funny/good/pretty] enough

I just got lucky. Anyone could have done this.

Why would anyone be interested in what I have to say?

I'm a fraud. I'm going to be found out.

Wait till people see who I really am.
 The Impact of Imposter Syndrome at Work | In the Nonprofit Sector?
There are no employee engagement surveys about imposter syndrome, yet it can have an impact on people's individual and team performance. There can be dynamics which impact team productivity, and ultimately, the success of the organization. Star performers can leave organizations when they stall out and many times it's due to imposter syndrome. These feelings can trigger stress, fear, anxiety and performance issues, as well as affecting relationships within the organization.
As an example, one of my coaching clients works as a Program Executive at a Foundation. She leads a huge environmental program and is doing incredible work. She said "I'm having some issues with my direct reports as they seem to be very disengaged. I feel like there is a gap between myself and them. I have been working with them for three years on this initiative, which has a six-year timeline.  I'm noticing they're being drawn away from me. it. She tried several initiatives, and her team was still unengaged. Something was amiss. So, we staged a mini-intervention. I met with them as a group, and it only took 90 seconds for her direct reports to start talking because she had already established trust.
It's important to note this Nonprofit Program Director is an incredible thought leader in the world on issues related to her foundation. She is known the world over for her expertise and sought after. She has an incredible domain of knowledge that she shares.
One of her direct reports immediately said to his boss "I feel like a fake when I work with you. You have such an incredible domain of knowledge and you've built relationships. I feel like I don't know enough. I feel like a fraud. I feel like I really don't have anywhere near the amount of knowledge you have.
Now this Nonprofit Program Director wasn't doing anything to put off her staff.  She wasn't telling them that they don't know enough. Her staff had started to create, over the course of years, their own feeling of inadequacy because their boss had more technical knowledge. Each of them began to feel like a fake or fraud in the role that they had, even though they had evolved in their respective roles.
Once this came out, we were able to work through their feelings and their engagement level.  Imposter Syndrome can be a major hidden cause of disengagement at work.
The Saboteurs – Voices of the Imposter Syndrome
What are the various Saboteurs that contribute to Imposter Syndrome? As discussed in Shirzad Chamine's book "Positive Intelligence", the saboteurs he describes are as follows:
People pleasing: This voice says you must please people above yourself and above everything else. Think about all the care-taker type of personalities, especially those during this remote work environment who took on the extra work of connecting teams, planning team-building events, organizing the group baby shower gift, etc when it wasn't their defined role?

Perfectionism: When we chase perfectionism, we must have everything perfect before we…. release this project, before we release this report, before I do this presentation, before I got to this meeting/workshop, etc.  That is a sign of imposter syndrome, because we never will have everything in perfect order.

Restless:  constantly in search of greater excitement in the next activity or constant busyness. Rarely at peace or content with the current activity. Some of us who suffer from the Restless Saboteur create distractions for ourselves, so don't have to finish something and experience disappointment or failure. Can any of you relate to having 37 chrome browser tabs open at one time?

Avoider: Focusing on the positive and pleasant in an extreme way. Avoiding difficult and unpleasant tasks and conflicts.

Vigilance:  Continuous intense anxiety about all the dangers and what could go wrong. Vigilance that can never rest. The past 2 and a half years have put our Vigilance Saboteurs in overdrive. How can we get anything done worrying about all that can go wrong?

Hyper-Achiever: Dependent on constant performance and achievement for self-respect and self-validation. Highly focused on external success, leading to unsustainable workaholic tendencies and loss of touch with deeper emotional and relationship needs.

Victim: Emotional and temperamental to gain attention and affection. An extreme focus on internal feelings, particularly painful ones. Martyr streak.

Controller: Anxiety-based need to take charge and control situations and people's actions to one's own will. High anxiety and impatience when that is not possible.

Stickler: Perfectionism and a need for order and organization taken too far. The mask police, the vaccination police, the booster police, which can be helpful at times to comply with our necessary public safety, but the overuse can cause other problems to occur or allow us to avoid what we should be really focused on.

Hyper-Rational: Intense and exclusive focus on the rational processing of everything, including relationships. Can be perceived as cold, distant, and intellectually arrogant.
(If you are interested in learning about your Saboteur voices, please take the free assessment offered by Positive Intelligence.)
It's All in Your Head – The Myths Around Dealing with Imposter Syndrome
"Get over it and have more confidence. Don't worry, it's all in your head."  Well, no, duh. We've all heard this before. What are the myths and how do we address them?
1."It's time to give up":  This Saboteur impacts your ability to be productive and move forward in your career. Up to 90% of successful professionals admitted having this Saboteur voice at one or more times in their lives.
2. "It will go away over time": This Saboteur voice never fully goes away. You learn to adjust to it and quiet it.
3."Don't worry, it's just all in your head" and "That mostly happens to women": This phenomenon isn't relegate to just women or people of a certain age. In my coaching experienced, I have seen an equal number of men and women dealing with these issues. It spans age groups and types of roles. Seemingly we have around 6,200 thoughts per day. And according to research conducted by the National Science Foundation around 80% of our thoughts are negative. 95% of our thoughts are exactly the same repetitive thoughts as the day before.(1)
Q&A with Paul Larsen
1.    Are these issues more prevalent in already marginalized groups? When you are already marginalized, you may already feel as if you do not belong and the feeling of being an outsider or an imposter can accelerate. Yes, I have seen this in my coaching and with organizations that I work with and it's another issue leading to high employee turnover and burnout in the pandemic.
2.    What are coaching tips you recommend addressing these issues? Many of us are in consulting capacities with nonprofits so there is a different type of imposter syndrome, an expectation of being an expert at all things.
a.    AWARENESS:  The first thing is bringing awareness. Calling it out and labeling it is one of the easiest ways. That may not work with everyone, so I also suggest providing the assessment from Positive Intelligence that I mentioned earlier (link above). The assessment gives a lot of great information. It does a lovely job of defining our 10 saboteur voices which can comprise our imposter syndrome team. Now, we may not have all 10 voices speaking like a marketplace at once in our head, but more than likely, we've got two or three that are that are the top voices.
b.    THOUGHT DIARY: One of the exercises I use myself sometimes and I use with my clients is a thought diary. It is not about journaling everything – you aren't going to write down all 6,200 thoughts per day. What are the major thoughts that you're experiencing every day? I ask clients to do a thought diary so they can see the types of daily thoughts they are getting. Then, we author a reframe of those thoughts.
c.     CELEBRATE FLAWS: The Japanese have a wonderful way of embracing imperfections called "Kintsugi". When something of value breaks, such as a bowl or object, they repair it with a gold-like core. By embracing objects with flaws or imperfections, you create a more beautiful and even stronger piece of art. The 400-year-old technique highlights the "scars" as part of the design.(2) Using this as a metaphor for our own lives, sometimes in the process of repairing broken things, we create something more unique, resilient and lovely.
d.    STRESS INTERRUPTION TECHNIQUE: You can take a break from your stressful thoughts by using one of two techniques. 1) Set a timer for 3 minutes. Focus on your unwanted thought and when the timer goes off, shout "stop!". Some people snap or clap as additional cues to stop thinking. Empty your mind and try to keep it empty for 30 seconds. If the upsetting thought comes back, shout "Stop!" again. 2) Record yourself shouting "Stop!" at intervals of 3 minutes, 2 minutes, and 1 minute. Do the thought-stopping exercise. Focus on the thought, and then stop thinking about the unwanted thought—or anything else—when you hear your recorded voice say "Stop." Hearing your own voice telling you to stop helps strengthen your commitment to getting rid of the unwanted thought.(3)
The following two tabs change content below.
Fairlight Advisors
At Fairlight, we are uniquely positioned to combine our investment experience with a strong working knowledge of the nonprofit ecosystem in order to bring targeted and effective solutions to bear on today's nonprofit needs. We work with both teams and individuals to manage risk and optimize investments so our clients' time is free to continue their primary social mission. We're hands-on, personal, and we get results.
Latest posts by Fairlight Advisors (see all)